With the tide of stress and anxiety of coronavirus one question always come into our mind 'Will Corona be the end of the world'. Everyone has a different answer but what is the right answer. The first thing right answer should be based on facts not on belief. So to understand will corona has the power to end the world. Before that understand: Why Corona is so dangerous
Why Corona is so dangerous ?
Well there is no paricular reasons because every disease has some dangerous side. But the main two reasons for that are :
1: Corona has no vaccine
To begin with suppose you develop some serious medical conditions. What should you do? You will go to the doctor and get medical treatment. As for Doctor He will give some the particular drug required to treat that medical condition and you will be fine right? Happy Ending isn't it. But the case is different for the coronavirus it has no vaccine until now which creates all the stress and anxiety in the world. Doctors don't know what is the best treatment for this virus. The only way to fight this virus is our body immune system. Click Here to know How to increase the immunity of our body
2: Corona spread very fast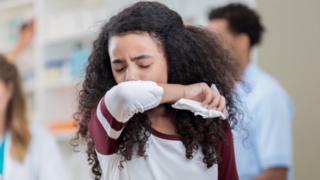 The virus that causes COVID-19 is mainly transmitted when an infected person coughs, sneezes, or exhales. You can be infected by breathing in the virus if you are within proximity of someone who has COVID-19, or by touching a contaminated surface and then your eyes, nose, or mouth. According to stats One person can infect 406 people in 30 days. (Click Here to know more).
Conclusion :
Now the conclusion for will corona end the world or not depend upon the people living in this world. If we follow all Government guidelines and help each other in need then there is nothing we can't defeat. As they said A friend in need is a friend indeed. So Help Others and As for answer whether corona end the world or not? The right answer In short is It depends on you.
Watch this video to know more :